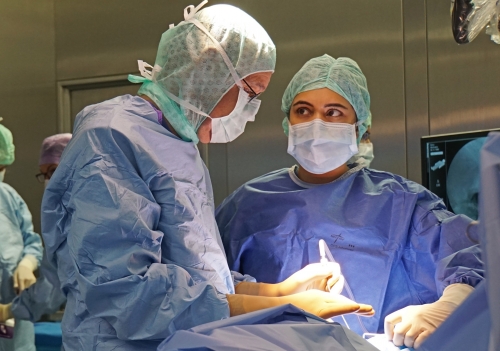 Registration not open yet
08 - 10 March 2021 | Germany | Erlangen
Global Neuro Course—Complex Cranial Access
Description
The course is based on the competencies defined in Global Neuro's curriculum for skull base and features an international faculty of experts. It is delivered through a combination of lectures, case discussions, and hands-on dissection. Didactic sessions will focus on 3-D anatomy as well as on concepts, strategies, and modern techniques to deal with tumors, vascular injuries, trauma, etc. Dissections will cover the most common microsurgical and endoscopic approaches in a systematically guided manner and will be performed in a high-level laboratory with anatomical specimens. Special focus will be given to numerous case discussion sessions here participants are encouraged to bring their own cases to add to those presented by the faculty.

Goal
This course addresses the complex anatomical structures of the skull base and surrounding areas, relevant approaches, and current concepts in the surgical management of skull base lesions, including trauma. It will enhance surgical skills in endoscopic and open approaches, with a focus on interdisciplinary management.

Learning Objectives
Upon completion of this course, participants should be able to:
Describe the complex anatomy of the skull base and its relation to the surrounding areas
Perform the most up-to-date endoscopic and microsurgical approaches
Recognize the most relevant pathologies (tumor, vascular, trauma, etc)
Apply the most up-to-date treatment practices for these pathologies
Review the technical solutions that are available to perform skull base procedures
Details
Venue
FAU Erlangen-Nuremberg
Content
Cadaver practicals, Interactive case discussion, Lectures, Small group discussion
Target audiences
The Global Neuro Skull Base course has been developed for neurosurgeons, maxillofacial surgeons, CMF surgeons, ENT surgeons, and surgeons practicing in related disciplines (eg, trauma surgeons, plastic surgeons, etc.).
Registration
Registration not open yet