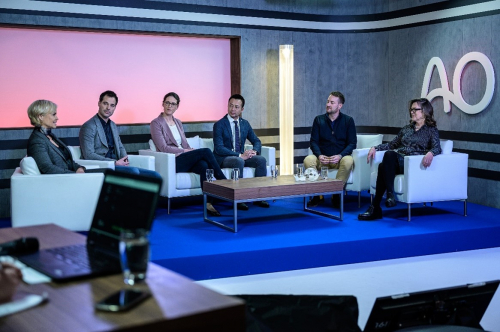 Open for registration
AO CMF / Global Neuro Event— "Craniofacial on the Couch" Tips and Tricks from the Masters
21 June 2022
United Kingdom | London
Daljit Dhariwal
Ian Sharp
This one day AO CMF / Global Neuro craniofacial event will update on best practice and tips and tricks from the world masters in their field for Paediatric Craniofacial CMF, Skull base Tumors, Traumatic Brain Injury and Complex Facial Trauma. The use of endoscopic techniques and state of the art in 3D biomaterials printing will be included.
An Interactive event with audience participation reviewing best practice in the treatment of paediatric craniofacial CMF, skull base tumors, traumatic brain injury and complex facial trauma.
At the end of this course, participants will be able to:
Recognize treatment options  for paediatric craniofacial surgery including midface osteotomies and distraction.
Review the latest use of endoscopic techniques, 3D virtual planning and biomaterials in craniofacial surgery.
Describe approaches to skull base tumors including transorbital and transnasal techniques.
Describe best practice in the management of traumatic brain injury in complex facial trauma cases.
Review complex cases in CMF such as conjoint twin separation.