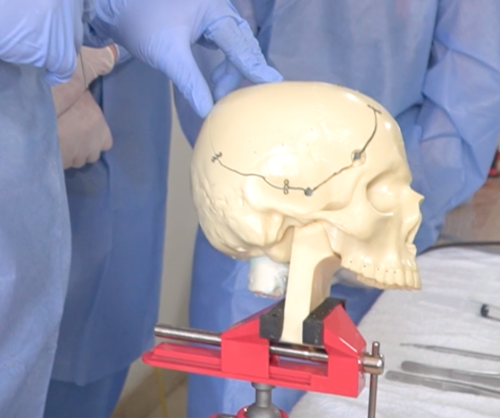 Registration closed
Global Neuro Course—Neurotrauma
Time: 8:00 - 18:00
11 November 2022
Korea | Seoul
Se-Hyuk Kim

Ajou University

Eun Jin Ha

Seoul National University hospital
Registration fee: USD 50.00




Discounts are available, check the registration tab!
페이지 하단의 "Information in Korean"을 클릭하시면 한국어로 된 등록방법을 확인하실 수 있습니다
Content
Lectures, Interactive case discussion, Q&A session
Target audience
The course has been developed for neurosurgeons, neurointensivists, and all allied staff involved in managing patients with traumatic brain injury.
Languages
Korean, English
This course covers the current best strategies and considerations for managing patients with traumatic brain injury. It features an international, regional, and local faculty of experts. The course content will be delivered by lectures concentrating on understanding core materials regarding neuro-critical care. Comprehensive lectures further deepen this knowledge and enrich the discussion on traumatic brain injury management.
Participants will be able to interact throughout the course.
The Global Neuro Course—Neurotrauma covers the theoretical basis and principles for managing traumatic brain injury and making proper decisions in complicated cases.
After the course, the participants will be able to
Understand the current status of diagnostic tools for traumatic brain injury
Interpret the values of ICP monitoring appropriately
Manage increased ICP according to most recent studies and recommendations
Understand the concepts and implications of the-state-of-the-art treatments in critical care
Conduct neuro-critical care management of traumatic brain injury
Discounts
Residents, Students and Fellows (65%)
Included items
Coffee breaks, Course bag, Course materials, Lunch
Cancellation Policy: 50% until 30 days before the event. No refund thereafter.
Current Measures related to Covid-19 (subject to change): Face masks are compulsory indoors.