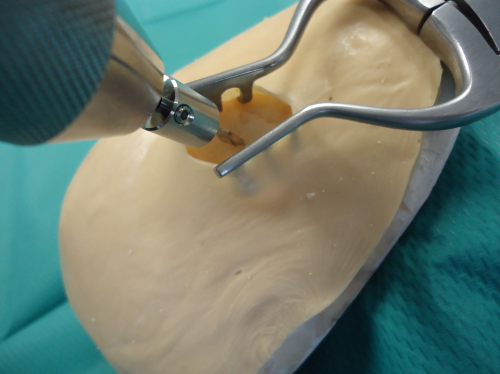 Open for registration
Global Neuro Course—Neurocritical care
Please note that this course is mainly conducted in Japanese and only a few lectures will be presented by English-speaking faculty
28 October 2023
Japan | Tokyo
Eiichi Suehiro

International University of Health and Welfare, School of Medicine

Takeshi Maeda

Nihon University School of Medicine

Shoji Yokobori

Nippon Medical School

Hiroshi Karibe

Sendai City Hospital

Atsuhiro Nakagawa

Tohoku University
Registration fee: USD 70.00




Discounts are available, check the registration tab!
日本語登録マニュアル: https://bit.ly/44p8Vzj
Venue
東京赤坂キャンパス (Akasaka Campus), 国際医療福祉大学 (International University of Health and Welfare)
Content
Artificial bone practicals, Lectures, Q&A session, Small group discussion
Target audience
本コースは、普段から神経集中治療に携わっている、あるいは携わりたい脳神経外科医/救急医を対象としています。専攻医の先生方はもちろんですが、専門医の先生方にとっても充実したセミナーになると思います。また、ICUに携わっている看護師の方々にもわかりやすい解説を行います。
This course is intended for neurosurgeons/emergency physicians who are routinely involved in, or wish to be involved in, neurocritical care. It is a very fulfilling seminar not only for specialist doctors, but also for specialist doctors. In addition, we will provide easy-to-understand explanations for nurses who are involved in the ICU.
Languages
Japanese, English
日本集中治療医学会では、神経集中治療とは「重症の脳・神経疾患に加えて、疾患の種類にかかわらず二次性脳障害を起こしうる病態に対して脳指向型管理を実践し神経学的転帰改善を目指した集中治療」と定義しました。脳指向型管理を実践するためには、どうやって脳を知るのか?どのように対応するのか?が重要です。本コースでは、日本を代表するfacultyにより、この疑問にわかりやすくお応えします。また、この分野における世界的オピニオンリーダーをお招きし、今のトピックスを解説して頂きます。本コースは、講義とハンズオンの同時開催です。脳神経モニタリングの代表として脳圧モニタリングセンサーの挿入を皆さんに実際に体験して頂きます。
The Japanese Society of Intensive Care Medicine defines neurocritical care as "Intensive care aiming to improve neurological outcomes by implementing brain-directed management for conditions that can cause secondary brain damage regardless of the type of disease, including severe brain and neurological diseases." How do we know the brain to practice brain-directed management? How to deal with it, is important. In this course, leading Japanese faculty will answer this question in an easy-to-understand manner. We will also invite global opinion leaders in this field to explain current topics. This course will be provided as a combination of lectures and hands-on practical exercises. As a representative of cranial nerve monitoring, you will actually experience the insertion of an intracranial pressure monitoring sensor.
After the course, the participants will be able to
神経集中治療の有効性の理論的根拠を理解できる Understand the rationale for the effectiveness of neurocritical care
脳神経モニタリングからのデータをより適切に解釈できる Interpret the data from cranial neuromonitoring more accurately
刻々と変化する脳環境への適切な対応ができる Respond appropriately to the ever-changing brain environment
重症の脳障害に対する最善の治療法を自信持って決定できる Confidently determine the best treatment for severe brain disorders
Discounts
Resident and Nurse discount (50%)
Included items
Coffee breaks, Lunch, Course materials
Please note that this course is mainly conducted in Japanese and only a few lectures will be presented by English-speaking faculty.
Cancellation Policy: 50% until 30 days before the event. No refund thereafter.
Are you new to Global Neuro?