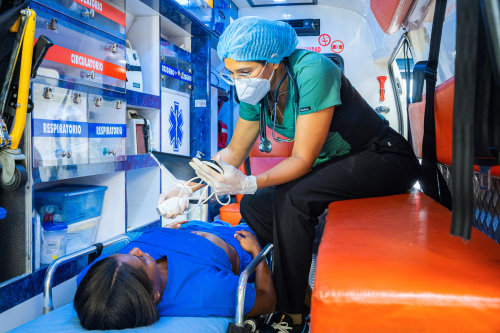 Open for registration
Global Neuro Course—Neuro-Emergencies Care
22 - 23 February 2024
Australia | Melbourne
Andrew Udy

The Alfred

Natalie Apelbaum

Alfred Health
Registration fee: USD 740.00




Discounts are available, check the registration tab!
Venue
The Alfred Innovation and Education Hub, Melbourne
Content
Artificial bone practicals, Lectures, Q&A session, Small group discussion
Target audience
The target audience is clinicians (medical, nursing, and allied health staff) caring for adults suffering an acute central nervous system (CNS) injury.
This course covers the current best strategies and considerations for managing neurological emergencies in the Emergency Department, ICU, and Operating Room. It features an international faculty of experts and is based on competencies defined in Global Neuro's curriculum.
The course content is delivered using multiple methods, including lectures, small group workshops and simulated case scenarios. Comprehensive lectures concentrate on the understanding of core material. The small group sessions deepen this, and enrich the discussion and learning.
The Global-Neuro Neuro-Emergencies Care Course covers the theoretical basis and practical principles in managing acute CNS injury in adults.
After the course, the participants will be able to
Perform an appropriate initial assessment of adult patients presenting with an acute CNS injury
Choose the appropriate investigations (including neuroradiology) and interpret the result
Provide appropriate guideline-based patient-centred care and clinical management
Apply and interpret intra-cranial monitoring and advanced diagnostics (e.g. EEG)
Manage common complications, such as bleeding, swelling, infection and hydrocephalus
Discounts
Resident and LMICs (50%)
Nurses (80%)
Included items
Coffee breaks, Lunch, Course materials
Cancellation Policy: 50% until 30 days before the event. No refund thereafter.
Are you new to Global Neuro?